Harm's Way
| | |
| --- | --- |
| | This article is a stub. You can help Battle Chasers: Nightwar Wiki by expanding it. |
This article is a stub. You can help Battle Chasers: Nightwar Wiki by expanding it.
Harm's Way is a town location in the Forest Vale in Battle Chasers: Nightwar.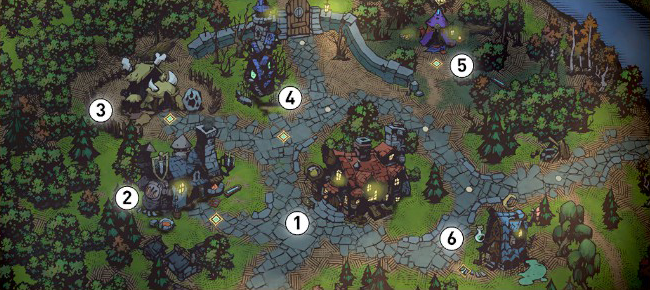 Harm's Way is the central town of this world that houses (mostly) friendly shopkeepers that will aid your party in various ways. Return often to gear up. rest and gain information to help you on your quest.
1. Inn

2. Blacksmith

3. Beastmaster

4. Enchanter

5. Collector

6. Alchemist